Islington
Our Centre
Our Kids & Company Islington centre is located near Islington Road just south of Bloor. Our centre has 7 classrooms and can accommodate up to 100 children. Every day our centre is brightly illuminated by the sun shining through our large classroom windows, creating a warm and fresh learning environment. The brightness of our centre is matched by the positivity and energy of our fantastic teachers, who work hard to bring out the best in your children! We offer a variety of proprietary programs including Alpha-Mania (pre-literacy), Mini Masters (art) and Munchkinetics (movement), which are all designed to engage our children in a unique and interactive learning process. We also have great indoor and outdoor play spaces that keep our little ones active no matter what the weather brings.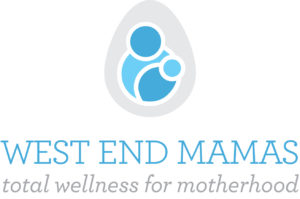 In the neighbourhood? Check out our friends West End Mamas! They are Toronto's only one-stop-shop for prenatal and postnatal health, wellness and workshops.  As a dedicated wellness clinic for mothers and mothers-to-be, they offer a wide range of services including acupuncture, chiropractic care, pelvic floor and regular physiotherapy, psychotherapy and counselling, nutrition, doula services, lactation support and postpartum support. Kids & Company families receive a 20% discount on their initial visit! Did you know we have camp programs for school-age kids? Sign up for a day, a few days, a week or the entire summer and let them explore their communities, stretch their minds and build lasting friendships! Find out more here. 
Our Centre Information
Address
Islington
104 Advance Road
Etobicoke, Ontario, M8Z 2T7
Contact Information
416.236.2863
islington@kidsandcompany.com
Centre Hours
Monday to Friday, 7:00 am - 6:00 pm
Parking
There is parking for parents at the front, and additional parking on the side if there is not enough space.
Meet The Director
My name is Melissa Garcia-Medeiros and I am the Centre Director at Kids & Company Islington. I started with Kids & Company in March of 2015 and have been in the child care field for over 9 years. At a young age, I discovered that working with children was my passion. When I am not at the centre, I love spending quality time with my family. My husband, children and I love camping, swimming, going for walks and visiting wonderland! 
My favourite thing about my team is that we are all like family; we are always there to support and look out for one another.  I love the flexibility that Kids & Company offers the families. As a parent, I see the immense value in offering flexible child care to fit the unique needs of each family.
Our centre is unique because of the amount of diversity that we have within the centre. We have a truly amazing group of Educators working with us. Our classrooms are places where children can make new friends, explore using all of their senses and grow their minds, bodies, and hearts.
In our centre, we believe in treating others the way you'd like to be treated. We are respectful to all cultures, beliefs, and personal attributes; we enjoy creating a welcoming space for all new children!
Now that you know a bit more about me, I would love to meet you! I hope you come to visit our Islington centre and see for yourself how Kids & Company can provide the right care and education for your child!