Back to Work: Weaning
We asked moms and dads what they want to know about returning to work after a leave with little ones and they delivered! We broke all the questions we received into themes and have addressed them in this 11-part blog series on Back to Work in partnership with Mama Coach.
Part 11/11: Weaning and nursing
Themes: How do you deal with weaning? How can I keep milk supply up at work? Any tips on working evenings when my baby is used to nursing before she goes to bed?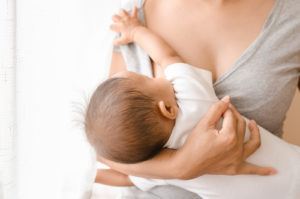 Kate Macdonald, RN & Mama Coach: The process of weaning can take as long as you or your baby need. Gradual weaning will make it easier on you, your body and your child, as you slowly change nursing to bottles or nourishment from a cup. Although abrupt weaning may have to take place in some circumstances, dropping your feedings every couple of days (3-7 days) is the most ideal. Usually, start by eliminating one mid-day feeding. For example, if your baby currently feeds at 7am, 10 am, 1pm, 4pm, and 7pm – it would be reasonable to drop the 10am, 1pm or 4pm feeding first. After a couple of days your baby should adjust and your body should slowly decrease fullness and any breast discomfort. If you need to release some pressure, you may hand express to comfort. Once you, your body and your baby have adjusted, pick the next least important feeding to eliminate and continue this pattern, waiting 3 - 7 days between reductions. If you want to keep your milk supply up at work, you will have to pump while at work. Remember to label the date and time on your milk storage bags.
To the commenter that asked for tips as she works evenings and won't be there for the last nurse – it may be possible to pump and have a caregiver provide a bottle. Or you could consider a dream feed when you are home if she is able to settle to sleep without nursing. Yet another option is to drop that feed and establish one that works for the two of you – maybe a morning one.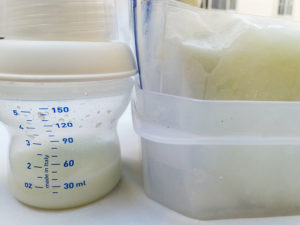 Check out our other topics!
Part 1: Transition
Part 2: Illness
Part 3: Sleep and routine
Part 4: Adjusting
Part 5: Eating
Part 6: Friends and bullies
Part 7: Multiple children
Part 8: Guilt
Part 9: Timing
Part 10: Separation anxiety
Part 11: Weaning
_____
About Mama Coach
The Mama Coach is a team of Registered Nurses who are committed to making motherhood easier. As Registered Nurses, we have the skills and the training to give your family the quality care that you deserve. We are all Mamas too. We have been in your shoes and want to share our knowledge and want to make you feel incredibly supported. Our programs are based on science + empathy and support. We are Registered Nurses, infant and child sleep coaches, lactation counsellors, Prenatal Educators as well as CPR instructors. All packages include lactation counselling and intensive support. We offer a variety of services to help families transition into parenting which include: In home/group prenatal classes, Postpartum visits, Healthy beginnings to help support you and your newborn, sleep coaching from 3 months and up, allergy navigation and CPR.
Posted on: Monday October 1st, 2018
Posted by: Melissa Sawatzky